Looking for an alternative to RevSeller?
Look no further, say hello to AZInsight by AsinZen
AZInsight's feature set goes deeper at every level with the advanced FBA Profit Calculator, Powerful Variation Viewer, Stock Checker and much more. Take your Amazon Product Research to another level with ease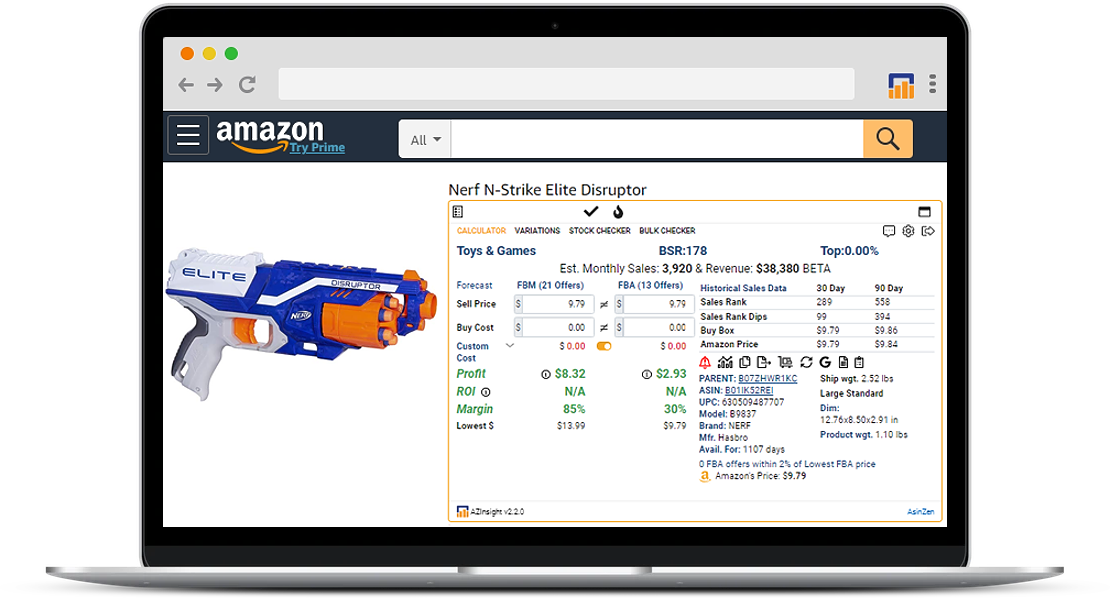 Fully Customizable Profit Calculator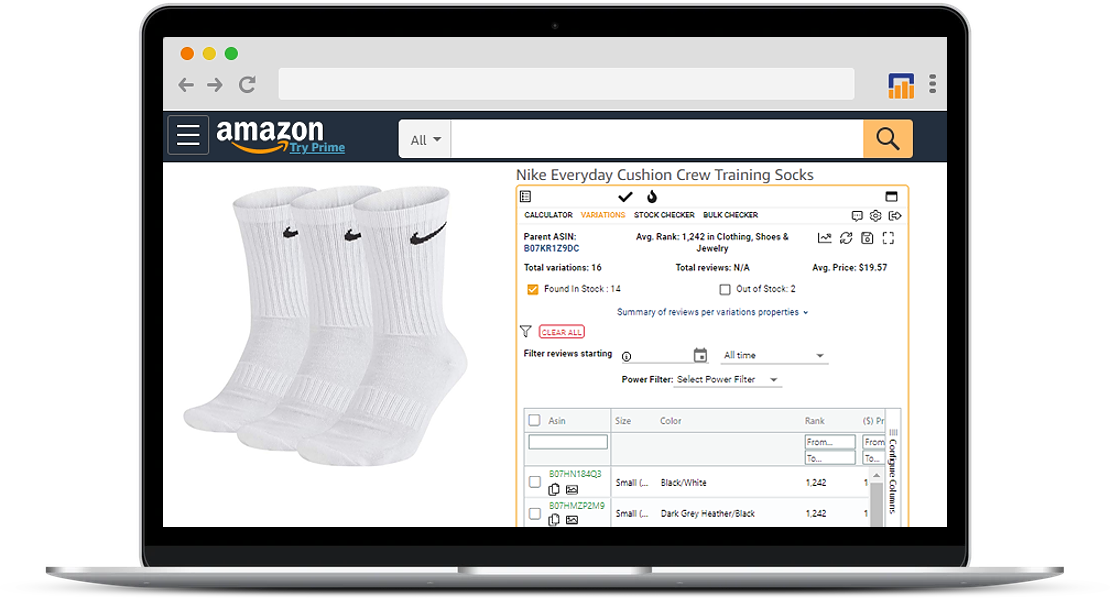 Powerful Variations Viewer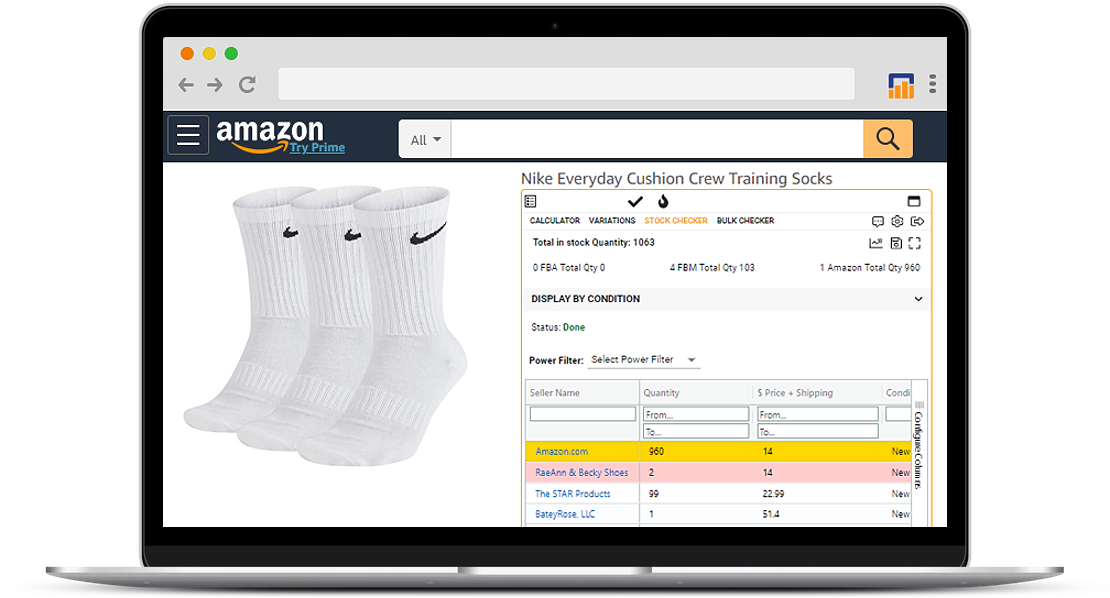 Powerful Stock Checker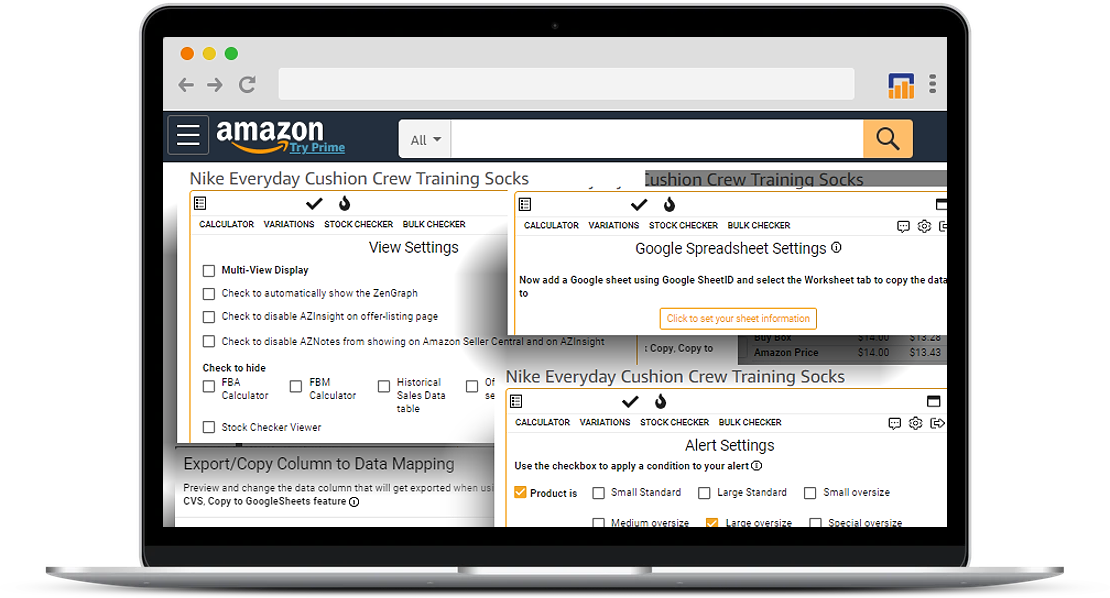 Google Sheets, Custom Alerts, View Modes, Custom Data Export Options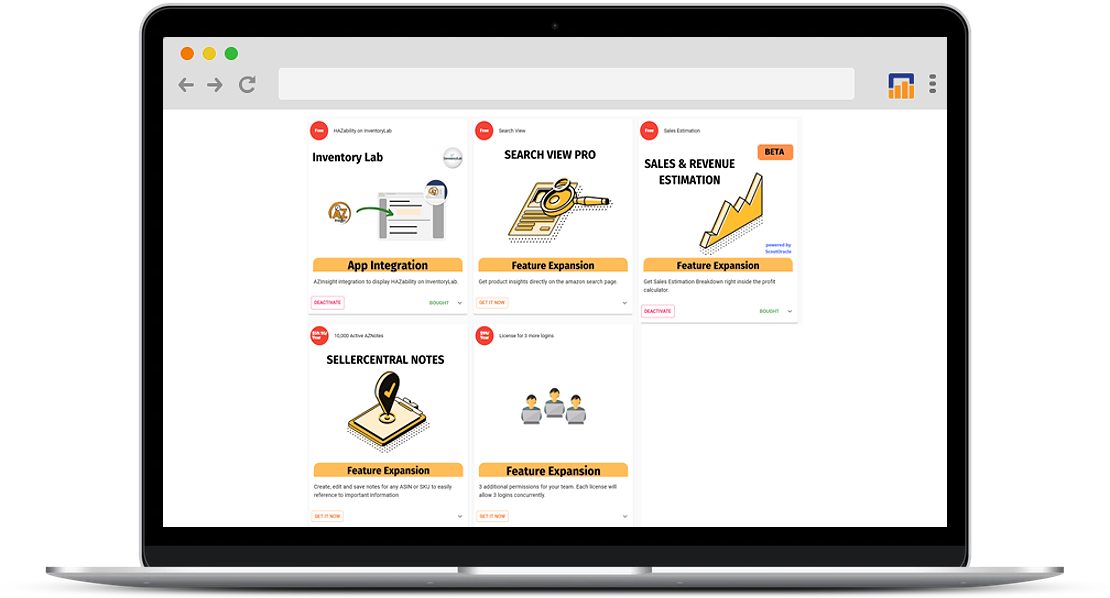 Powerful Addons Plugins
What makes AZInsight different?
We update this chart on a regular basis but if you see something wrong please click here to contact us.
| Feature | AZInsight | RevSeller |
| --- | --- | --- |
| Single, Multi-view, Private label Seller View Modes | ✓ | ✘ |
| Real-time Product Restriction Messages | ✓ | ✘ |
| Brand Detect Assistant | ✓ | ✘ |
| Real-time Hazmat Messages | ✓ | ✘ |
| Seller Restriction Explanation | ✓ | ✘ |
| Forecast Buy Cost and Sell Price | ✓ | ✘ |
| Powerful Variation view Excel like table | ✓ | ✘ |
| Powerful Stock Checker Excel like table | ✓ | ✘ |
| Advanced Stock Checker Filtering | ✓ | ✘ |
| Sales Estimations Plugin | ✓ | ✘ |
| ASIN Bulk Checker | ✓ | ✘ |
| Inventory Lab Integration Plugin | ✓ | ✘ |
| Sub-account ready | ✓ | ✘ |
| Create,export and store notes on Amazon Seller Central & On Amazon pages | ✓ | ✘ |
| Create Custom alerts to ASINs | ✓ | ✘ |
| Private Label Calculator | ✓ | ✘ |
| Works On Amazon Canada, United Kingdom, Germany | ✓ | ✘ |
| Send your results to Google Sheets | ✓ | ✘ |
| Create custom Export Data Fields for exporting | ✓ | ✘ |
| Live Customer Support 24/7 | ✓ | ✘ |
Join over 850 Amazon Sellers who have made the switch to AZInsight Today